OUR GROWING NETWORK OF INDEPENDENT
PROVIDERS FOCUSED ON VALUE-BASED CARE
Our value-based care network of independent physician practices now encompasses a sixth of the nation – and we're growing quickly. Explore the map to see how Advanced Management USA is making a difference in your community.
Serving Over 56,000 Medicare Lives
Participating Network Providers
Recruitment
As of January 1, 2020, Advanced Management USA has partnered with more than 1,200 health professionals who collectively manage over 50,000 Medicare-Fee-For-Service beneficiaries. To learn more about Advanced Management USA and how we can work together please contact us!
Practice Guidance
To ensure practice success, ACO physician and practice participants receive individualized, in-office consulting from one of our population health experts. 
Read More
Scheduling Assistance
In an accountable care program, it is vital patients receive the right care at the right time and in the right place. Our team of Patient Access Support Specialist act as an extension of your current staff by providing assistance in calling and scheduling your patients for preventive and routine appointments.
Super DocACO App
The Super DocACO App integrates data from across the care continuum, so you can engage the right patients, at the right time in the right place.
Quality Reporting and Submission
Quality Reporting and Submission
With the movement towards value-based care, enhancing the quality of care your patients receive is vital. We provide ACO members with optimal workflows to meet quality standards for Medicare and commercial ACO programs.
BlueSky Analytics (BSA)
BlueSky Analytics is the leading ACO Analytics Platform integrating payer claims data to provide comprehensive insights for patient care and practice management.
Actionable Reports
Advanced Management USA provides ACO Members with Practice and Provider level reports on a quarterly basis designed to optimize care coordination, improve quality, and reduce unnecessary healthcare spend.
Data Management
To ensure the primary focus of physicians is on patient care, Advanced Management USA manages all ACO data requirements.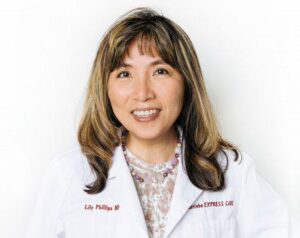 "CCPACO is regularly collaborating with myself and my team to optimize health care through the intelligent use of data exchange with the CMS and local hospitals. We've implemented some of their recommended best practices that have transformed the way we work with our seniors to achieve better outcomes while reducing cost.  I love the fact that they offer practical help as well by way of their call center helping us schedule medicare wellness visits, it's like having additional staff for free!"