Healthcare JR Project Manager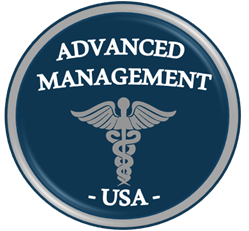 Revolutionizing Health Care
APPLICATION INSTRUCTIONS:
Provide resume with cover-letter with availability and salary requirements. Salary is $45,000+ commensurate on experience. Competitive benefits package including 401k, Holiday / Vacation pay, and partial employer-paid health insurance.
SUMMARY: As the Healthcare Project Manager, you will be an integral team member for the planning, development, and overall performance and growth of a dynamic healthcare network in the southeast United States.
MAJOR DUTIES AND RESPONSIBILITIES:
Directs multiple population health initiatives / projects simultaneously (e.g., clinical initiatives AWV-TCM-COPD) within a healthcare network.
Educates physicians / providers on population health initiatives.
Functions as the company's direct liaison with multiple medical facilities and providers.
Hires and trains support staff.
Ensures work schedules and staffing patterns are implemented and recognizes and promotes teamwork.
Possess general knowledge of data analytics and reporting requirements.
Reviews data and identifies trends for clinical opportunities.
Assist with preparation of presentations for new clinical initiatives.
Responsible for ensuring proper training on population health and its role in the success of continuity of care for patients.
Collaborate with team to drive quality and revenue growth through business development and community outreach efforts.
Conducts routine meetings with the staff (including PCP's) and documents topics discussed, action plans and staff feedback.
Participates in and facilitates staff, patient education, and marketing activities. Meets with marketing to develop marketing events to promote company growth.
Effectively handles the management of patient flow to gain customer satisfaction and quality outcome.
Ensures procedures are adhered to by staff to obtain optimum customer satisfaction.
Support company philosophies, objectives, decisions and policies.
Must abide to all HIPAA, Confidentiality and Privacy laws.
Ensure office procedures are implemented, including filing system, correspondence formats, start-up documents, closeout documents, and archiving.
Manage performance metrics for department.
Qualifications:
Direct leadership experience
Must be a proven self-starter, possessing proactive initiative, and resourcefulness
Proven interpersonal skills with the ability to interface effectively both internally and externally with a wide range of people including physicians, office staff, hospital executives, medical groups, IPA's, community organizations and other health plan staff
Knowledge of and experience working with Provider Communities
Experience with Electronic Medical Record (EMRs) or Health Information Management (HIMs) systems
Knowledge of Excel, Word and Power Point Presentations in a business setting
A high level of engagement and emotional intelligence
Progressive operational experience within a medical center, clinical group or hospital setting
Basic knowledge of Population Health Strategy
Proven ability to function effectively in matrix management environment and as a member of an interdisciplinary team
Master's Degree preferably in Business Administration, Healthcare Administration or related