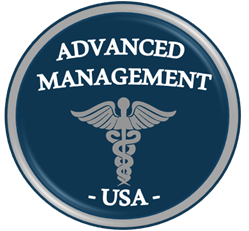 Revolutionizing Health Care
Summary: This position requires making and receiving calls to, and from patients to assist with scheduling appointments and promoting health care services by gathering information, and evaluating patient needs over the phone with the ability to document interaction in a clear and concise manner.

DISCLAIMER:
Job descriptions are not meant to be all-inclusive and/or the job itself is subject to change. Nothing in this job description restricts management's right to assign or reassign duties and responsibilities to this job at any time.

Essential Duties and Responsibilities:
• Contacting and scheduling patient annual wellness visits and other types of appointments related to current ACO initiatives.
• Obtain and enter accurate demographic information (address, telephone number, name of insurance or self-pay status).
• Schedule appointment correctly – review appointment date, time, location, and provider name with caller.
• Answer questions and offer other information, as requested, to provide patient-focused service and a positive impression of the organization
• Handles customers concerns in a helpful and objective manner.
• Must abide to all HIPAA, Confidentiality and Privacy laws.
• Other duties as assigned by your Supervisor and Manager.
Competencies: To perform the job successfully, an individual should demonstrate the following competencies:
• 2+ years Patient Engagement / Interaction.
• Working knowledge of General and Specialty Medical Practices.
• Experience with intranet or web-based communication vehicles.
• Excellent written and verbal communication skills.
• Oral Communication – Speaks clearly and persuasively in positive or negative situations; listens and gets clarification; responds well to questions.
• Safety and Security – Uses equipment and materials properly.
• Attendance/Punctuality – Is consistently at work and on time.
• Knowledge of HIPPA: Legal and ethical consideration related to patient information. High accuracy and extreme confidentiality a MUST.
• Detailed oriented and very organized.
2112 Congress Avenue, Suite 202, Palm Springs, FL 33406
• Must be at an intermediate or better skill level in EMR(S) and MS Office Products (Word, Excel, Outlook, PowerPoint)
• Unrestricted driver's license.
Language Skills:
• Ability to read and comprehend instructions, correspondence, and memos. Ability to write correspondence. Ability to communicate effectively over the telephone.
Reasoning Ability:
• Ability to apply common sense understanding to carry out detailed written or oral instructions.
Physical Demands:
• While performing the duties of this Job, the employee will have a combination of standing, sitting, bending and reaching. May work at a computer monitors for prolonged periods. The employee must be able to lift and/or move up to 10 pounds.
Minimum Qualifications:

Education and Experience
High School Diploma or GED required. Medical Assistant certification preferred. Associate's Degree preferred.
• One year of experience in customer service and/or related medical office or hospital experience, and working knowledge of medical terminology.
Knowledge and understanding of the dynamics of Managed Care environment, including capitation and reimbursement structure